Members features: Access Your Video Browsing History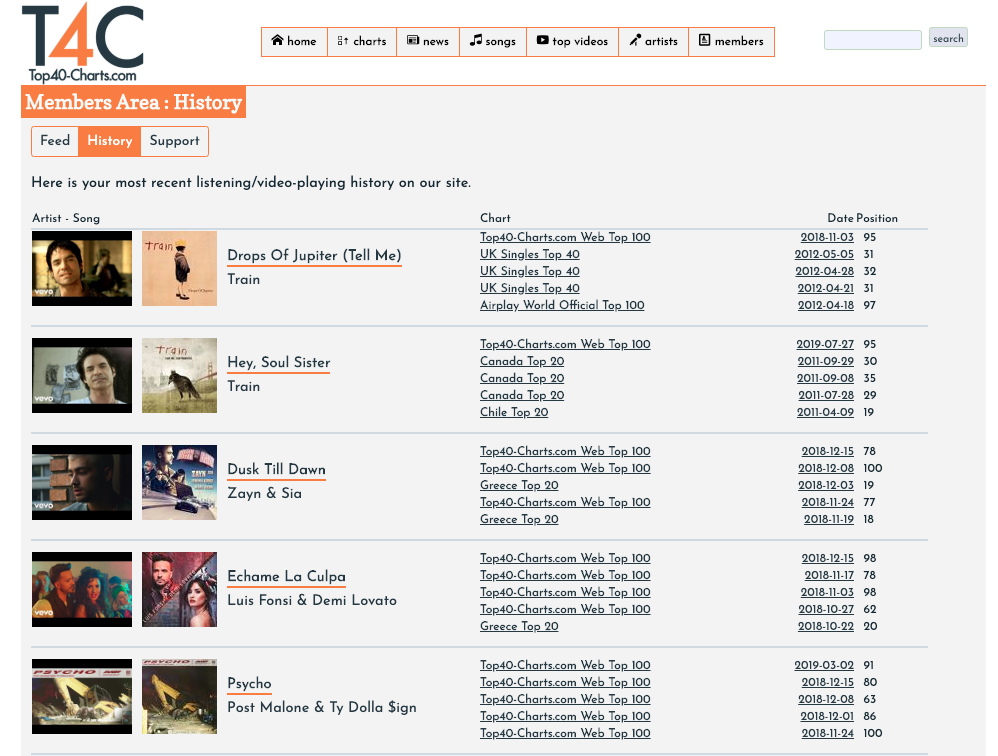 Following to the recent improvement on our video player, we have a new feature for both free and paying members of our site.

The new History page will present the most recent listening/video-playing history on our site. It's a quite simple implementation for now but will be expanded further soon with better navigation, search and of course deletion options. For each song the page shows the 5 most recent chart entries (these are omitted in mobile view for easier scrolling through the song list).

Please note that for unregistered visitors, we utilise anonymised tracking of browsing. If one later creates an account, depending on his/hers system configuration, part of the previous browsing history will be associated with the account.


Take advantage of
our introductory price
Subscribe for one year for
only $5 and save 58%