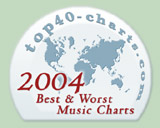 Top40 Charts run its yearly survey/poll and this is our readers' opinion about the 'Singles Chart' market, all around the globe.
The survey:
the global internet survey in which
104,831
users participated from
November 1, 2004 until December 5, 2004
conducted by Top40 Charts, showed that the percentages of stability (25%) and quality (31%) are the most important for another year (like 2003).
Moreover, new national charts are taking advantage of new methods, open philosophy and the spread through technology. Most music-fans (users) are not interested to the kind of 'reality game' songs. This is also an explanation for the fall of Australian Chart that was No 1 Chart last year.
Especially for Australian Chart, it seems that it suffers from the same 'TV effect' that UK Singles Chart suffered last year..
The winner for 2004 is Media Control which runs the 'Official German Singles Chart': the first company worldwide which used different mathematics factors for stopping the 'under-value' priced cd-singles like 'Pop Stars.' The rules include sales data, a very small amount of airplay for the upcoming releases and some factors for tracking small percentage of online sales.
The factors under examination were: quality, diversity, integration with other charts/hits, 'open' philosophy, mixed culture and stability. The accepted votes in this survey were only unique IP addresses. There are 89 Official and Unofficial national charts, but our readers had to select only between them which appear on the Top40 Charts.
This year the competition was higher because the voters had to choose among 30 charts (in 2003 there were only 20 options). The truly global reach of 'Singles Charts' culture has once again been highlighted with votes coming from 152 different countries. From Puerto Rico to China, S. Africa to Sweden, little more proof is needed to certify the global impact and the thousands of music fans Top40 Charts have.
The Best National Singles Charts for 2004 worldwide (percentage % for votes):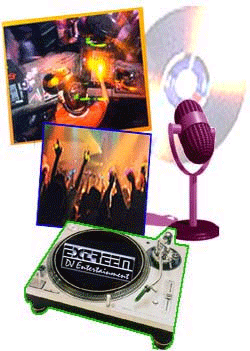 1 (1) Germany 11,9
2 (9) Ireland 8,3
3 (7) UK 7,6
4 (3) New Zealand 7,2
5 (1) Australia 6,4
6 (4) Canada 6,3
7 (NEW) China 6,1
8 (5) USA Billboard 5,7
9 (10) Italy 5,2
10 (NEW) Finland 5,2
11 (6) France 5,1
12 (14) Brazil 5,1
13 (8) Portugal 4,4
14 (15) Netherlands 3,5
15 (16) Denmark 3,1
16 (NEW) Russia 2,5
17 (11) Spain 2,2
18 (13) Switzerland 2,1
19 (12) Belgium 1,2
20 (NEW) Argentina 0,7
The best of the best national charts for 2004 (review):
| Best Charts | | Problematic Charts | | Worst Chart | | Emerging Charts/Markets |