Members features: follow your favorite charts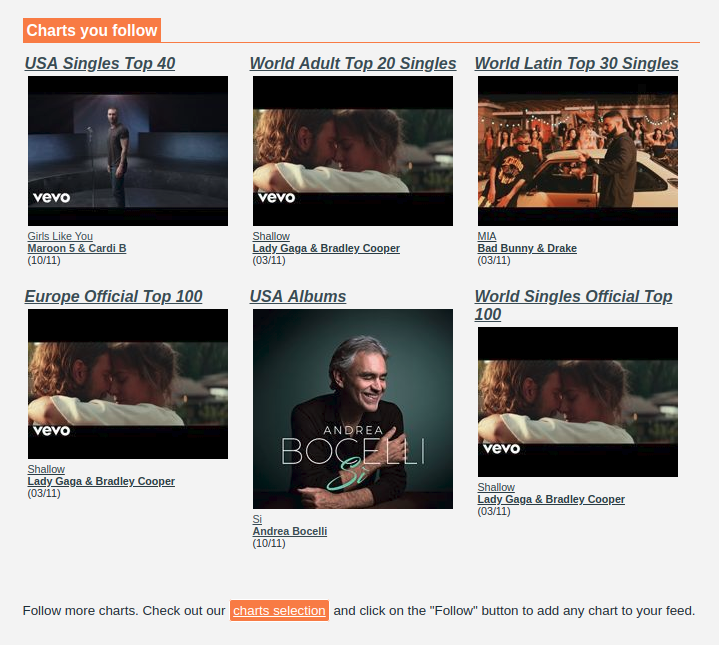 With 49 available charts on our site, crossing regions and music genres, you are probably only interested in a few of them. This is why we created this feature for our registered users; Following Charts.

This works as one can imagine: on any chart page you will find a "Follow" button. Clicking it will add the chart to your "favourites". Heading over to your Members page you will now have a dedicated page with just your favourite charts. You can unfollow a chart, the same way (the "Follow" button on the chart page will not be named "Following" - click it to unfollow the chart).

This is just the beginning of this as we will be adding the option to follows artists and songs as well. The feature is available as beta for your paying members and will be released to all members in the coming weeks. (Edit: the feature is now available to all users!). If you feel like testing it now, you can sign up below!

If you have any feedback, feel free to contact us.

Take advantage of
our introductory price
Subscribe for one year for
only $5 and save 58%