New York, NY (Top40 Charts)
This update has being a long time coming! After a lot of background-the-scenes work, we now have most of the site running better on mobile screens. The changes include more simplified versions of charts, songs and videos pages for people on the go, with more focus on the most critical information. So if you're reading this on your mobile, be sure to know there is a fuller experience on your desktop.
To top things off, the mobile version carries quite a bit less advertising. Of course, our
supporters
see no ads at all, as always.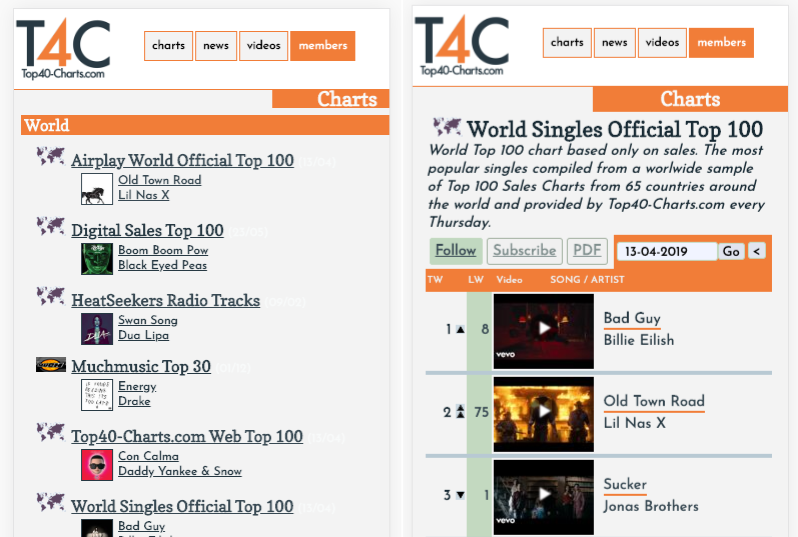 Today's update also brings a refresh on the typefaces utilised. This text is set in Josefin Sans by
Santiago Orozco
, better matching our logo, and headlines and other elements are set in Copse by
Dan Rhatigan
All this is still a work in progress in many regards, if you find any issues or have any feedback, feel free to send your comments.