Features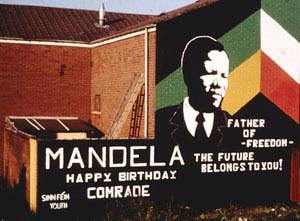 ROCK's CONSCIENCE SPOTLIGHTS MANDELA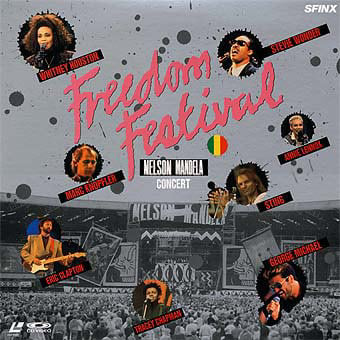 Back in 1984, British multiracial group The Special AKA had reached the UK top ten with a single produced by Elvis Costello and simply titled 'Nelson Mandela'. It had reminded the world that Mandela, a leader of the African National
Congress, an organization banned in South Africa, had been in a South African jail since 1962 because of his opposition to apartheid.
Nelson Mandela had been imprisoned when he was in his early forties, more than a quarter of a century before, and he was still in prison on 11 June 1988 when a number of prominent pop and rock stars assembled to celebrate his 70th birthday.
Special AKA leader Jerry Dammers had not only written the song about Mandela, he had launched an organization called Artists Against Apartheid. In 1986, Dammers had helped to organize a free AAA concert, 'Freedom Beat', on London's Clapham Common and now planned to present a whole day show at Wembley Stadium, which could then be sold to worldwide television a la Live Aid. Jim Kerr of Simple Minds added his band's support, as did Bishop Trevor Huddlestone, President of the Anti-Apartheid Movement. With much assistance from Wendy Laister of PR specialists Laister Dickson, a bill began to be assembled which, apart from Simple Minds, also included Mark Knopfler of Dire Straits, undoubtedly one of the biggest acts in the world.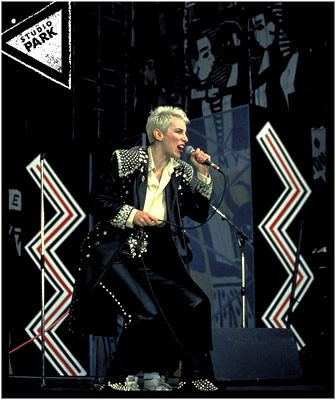 With Knopfler committed, filling the bill became much easier -George Michael agreed to appear before playing another London venue on the same day, and The Eurythmics actually called to offer their services. Whitney Houston, who had in the past refused to work as a model for companies with South African connections, was recruited by her concert promoter/agent Barry Marshall of Marshall Arts, and then BBC Television were approached.
When the Corporation agreed to televise the show live, the credibility battle was virtually over.
Among the artists who eventually did appear were Dire Straits (with Eric Clapton as special guest), Sting, George Michael, The Eurythmics, Al Green, Joe Cocker, Natalie Cole, movie star Darryl Hannah, and a segment featuring Paul Young, Bryan Adams, Fish, The Bee Gees and Wet Wet Wet backed by a specially assembled super group led by Midge Ure, which included Phil Collins, Paul Carrack, Johnny Marr of The Smiths and Curt Smith from Tears For Fears.
In addition, UB40 (with guest Chrissie Hynde of The Pretenders), South Africa stars Hugh Masakela and Miriam Makeba, Whitney Houston (who had rescheduled a planned concert in Italy to perform at Wembley), Peter Gabriel, Little Steven (aka 'Miami' Steve Van Zandt, ex-Springsteen's E Street Band), Jerry Dammers & Friends, Stevie Wonder and opera star Jessye Norman (who ended the concert with a moving' Amazing Grace'). Hosts Harry Belafonte, movie star Whoopi Goldberg, British comedians Michael Palin, Billy Connolly and Harry Enfield also gave time and talent to the cause. Quite a galaxy of stars.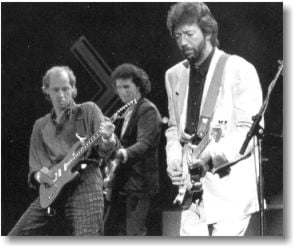 Ultimately, a good deal of money was raised for the Anti-Apartheid Movement and Jerry Dammers must have felt a lot better. But another artist, Tracy Chapman, also derived considerable benefit from the Mandela concert. Stevie Wonder's appearance was delayed for some hours because his carefully prepared backing tapes could not be found, and Chapman volunteered to return to the stage for a further set while Wonder's search continued.
Chapman's debut album had already reached the Top 20 of the US LP