Top News!

RnB (2018-02-20)
Toni Braxton Confirms Her Engagement To Birdman
R&B superstar Toni Braxton has confirmed that she's engaged to rapper Birdman, her boyfriend of almost two years. The happy news was revealed in a promo for the upcoming season of Braxton's reality show, Braxton Family Values. Braxton gleefully tells her family in a teaser for the WE tv series, "I have an announcement to make. I'm engaged!" The video also gave us a glimpse at the reality star's gorgeous and very large engagement ring.

Braxton, 50, has been seen wearing the ring for several weeks, which stirred up rumors of an engagement, but that wasn't the first time wedding buzz plagued the duo. There were also rumblings that the couple had married in October 2017, but the "Un-break My Heart" singer's rep denied those claims in ...
<! -- ////////////////////////////// textads ////////////////////////////// -->
Latest News!


Pop / Rock (2018-02-15)
Latitude Festival Confirm Hotly Tipped 'Nele Needs A Holiday'...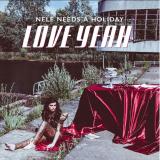 n the same week that Latitude confirm Nele Needs a Holiday will perform twice at this year's Latitude Festival, she has today premiered her dazzling new video for her single 'We'll See', on Music-News.com - https://goo.gl/mkEMV3 'We'll See' perfectly demonstrates Nele's achingly emotive vocals and utterly immersive song-writing talent. Nele Needs A Holiday has been compared to everyone from Paloma Faith right through to Divine Comedy and now her talent is going to be seen at Latitude in her...
Tour Dates (2018-02-15)
Sleep Signals Announce The Tour-rito Supreme Tour With Cold Kingdom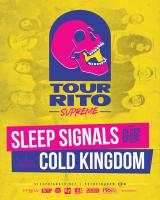 Minneapolis, MN-based rockers Sleep Signals have announced that they will return to the road on the Tour-Rito Supreme Tour with Cold Kingdom, which begins on March 1st at the What's Up Lounge in Mankato, MN and concludes on April 7th in Lincoln, Nebraska. The band will also be playing Showdown Fest (http://www.showdownfest.com/) in El Paso, Texas supporting Vince Neil from Motely Crue on March 16th. Tickets and VIP for the tour are available at www.sleepsignals.net Minneapolis hard roc...
Country (2018-02-16)
Trace Adkins Amps Up New Farmer Boys Campaign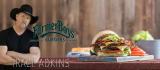 Farmer Boys, the popular fast casual burger concept, is launching a new campaign with the help of country music legend Trace Adkins. The Nashville icon is lending his distinctive bass-baritone voice to the company's new TV advertising spots, which began airing on February 13 under the slogan Farm Food Ain't Fast Food. Adkins, a three-time Academy of Country Music Award winner, has sold more than 11 million albums since hitting the country music scene in 1996. "When planning our new campaign, w...
RnB (2018-02-16)
French Montana Joins MTV And Get Schooled To Support Undocumented Students

MTV and Get Schooled launched, "We are the Dream," a multi-platform campaign to amplify resources for undocumented youth seeking higher education. Highlights of the campaign include: WeAreTheDream.us: A digital hub housing resources and support for undocumented students and their families, including personal stories, information on scholarships, sanctuary colleges and more. The site includes resources from partners including United We Dream, USC's Pullias Center for Higher Education, an...
Jazz (2018-02-16)
PJ Morton's 'Gumbo Unplugged' - A Live Album & Film Featuring A 22-Piece Orchestra - Out March 29

Amidst a momentous road to the 2017 GRAMMYs - where his soulful opus 'Gumbo' earned him nominations for Best R&B Album and Best R&B Song ("First Began") - PJ Morton sought to challenge himself. He linked up with a 22-piece supergroup - including the Matt Jones Orchestra, BJ The Chicago Kid, Anthony Hamilton, The Hamiltones, Lecrae, Keyon Harold and more -- and packed them into a fabled Manhattan recording studio to reimagine 'Gumbo' into a sweeping and stylish orchestral vision. Today, he announ...
Alternative (2018-02-16)
Matt Talley Seeks Out Heroes And Records With Them On His New EP 'The In Between'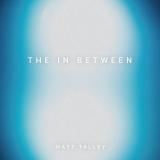 Some say that you shouldn't meet your heroes. Baltimore Alt-Rocker Matt Talley is of the mindset that not only should you meet them, but if you get the chance, you should also work with them. He tells us all about how he got the chance to work with Matt Hoopes of Relient K and Stephen Keech of Haste the Day on his upcoming EP. "One of my best friends, Adam, moved to Atlanta a few years back and we'd only seen each other once or twice since. So we were trying to find a weekend to meet up, bu...
Rock (2018-02-16)
Bay Area Rock Songstress Karney Reaches New Heights On Her Fifth Full-Length Album No Mercy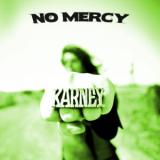 Anna Karney has been making great music for many years, performing across the US and collaborating with many talented and notable artists. She has put out several singles and EPs as a solo artist and together with her band, and will release the fifth full-length KARNEY album of original songs titled NO MERCY in stores and online March 9, 2018. Keeping her mind on social justice and positive messages, Anna Karney's lyrical content offers a sardonic and sometimes straightforward approach to many o...
The Latest Charts


Ad


Hot Songs Around The World


Hot Songs From The Past


Add a chart