Top News!

RnB (2018-02-20)
Toni Braxton Confirms Her Engagement To Birdman
R&B superstar Toni Braxton has confirmed that she's engaged to rapper Birdman, her boyfriend of almost two years. The happy news was revealed in a promo for the upcoming season of Braxton's reality show, Braxton Family Values. Braxton gleefully tells her family in a teaser for the WE tv series, "I have an announcement to make. I'm engaged!" The video also gave us a glimpse at the reality star's gorgeous and very large engagement ring.

Braxton, 50, has been seen wearing the ring for several weeks, which stirred up rumors of an engagement, but that wasn't the first time wedding buzz plagued the duo. There were also rumblings that the couple had married in October 2017, but the "Un-break My Heart" singer's rep denied those claims in ...
<! -- ////////////////////////////// textads ////////////////////////////// -->
Latest News!


Alternative (2018-02-16)
Tall Heights Reflect On The Past And Look To The Future In New Single "Not Like It Was" Out Now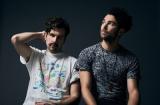 Electrofolk band, Tall Heights release their 2nd single of the year, "Not Like It Was" (Sony Music Masterworks). Just weeks into their massive 40-date US Winter/Spring tour with Nashville-based alternative band, Judah & the Lion and Indie-rock band, Colony House, 2018 is shaping up to be a big year for the breakthrough act. Of the new track, the band says, "I think speaking fondly of the past is a coping mechanism for dealing with the present. I'm not just talking about people in red hats s...
Country (2018-02-16)
Willie Nelson Announces Powerhouse Studio Album Of 11 Newly-Penned Songs On Latest Album, Last Man Standing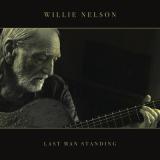 Legacy Recordings, a division of Sony Music Entertainment, will release Last Man Standing, Willie Nelson's new studio album (and 11th for the label), on Friday, April 27. Arriving just in time for Willie's 85th birthday (April 29), Last Man Standing will be available on CD, 12" vinyl LP and digital formats. The first single from the project is the title track from the album "Last Man Standing" and Willie shared a music video capturing the making of the track today. The album is available for p...
RnB (2018-02-16)
2Pac's Landmark 'Strictly 4 My N.I.G.G.A.Z.' Reissued On 25th Anniversary Of Album's Original Release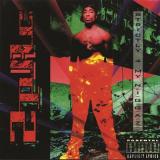 Interscope/UMe announces today the first-ever reissue of 2PAC's Strictly 4 My N.I.G.G.A.Z. on 2LP vinyl in honor of the album's 25th anniversary. Two versions of the album, both in double LP vinyl format, are released today: The Standard Edition, available at all physical retailers, featuring the 25th anniversary edition on 180-gram black vinyl. The Deluxe Edition, available exclusively on 2PAC.com, featuring an exclusive gatefold image of 2PAC's original notebook, complete with h...
Rock (2018-02-16)
ArtistWorks Online Rock Guitar Teacher Paul Gilbert Reaches 6,000 Video Exchange Milestone

Mr. Big guitarist and ArtistWorks Rock Guitar Teacher Paul Gilbert has reached 6,000 Video Exchanges in the ArtistWorks Rock Guitar School. An innovative and patented approach to online education, the Video Exchange Learning® method allows students and teachers more personalized virtual interactions than ever before. Through this system, members at ArtistWorks can submit practice videos through the website for their instructor to review and provide feedback. Over the last 6 years, has used...
Music Industry (2018-02-16)
Alpha Omega Management And Metalheads Forever Announcing The Birth Of Their Worldwide Management Network!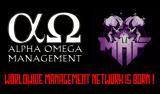 ALPHA OMEGA Management is extremely happy to announce transformation into a real worldwide network, probably the fist-ever one, composed by hundreds and hundreds of collaborators throughout the world, cordinated by our management team. We call it "Management Network"! The main goal is to bring together the interests of all the professional figures related to worldwide music business; from labels to bands, from promoters to agencies, and all the other figures that collaborate around the music bus...
Metal / Hard Rock (2018-02-16)
Oblivion Release 'Bells From Babylon Lyric Video

French Power Metal band, ÖBLIVÏON, (feat. former Nightmare members) have released a lyric video for 'Bells From Babylon', a track taken from their debut album 'Resilience' + DVD 'Live at Leym'Fest', out on February 23, 2018 via ROAR Rock Of Angels Records. Öblivïon's debut album, "Resilience", bring some serious and ass-kickin' classic metal stuff and they are ready to make some noise out there! (Heavy Paradise) If you are looking for some guitar forward European power metal establ...
The Latest Charts


Ad


Hot Songs Around The World


Hot Songs From The Past


Add a chart