Top News!

RnB (2018-02-20)
Toni Braxton Confirms Her Engagement To Birdman
R&B superstar Toni Braxton has confirmed that she's engaged to rapper Birdman, her boyfriend of almost two years. The happy news was revealed in a promo for the upcoming season of Braxton's reality show, Braxton Family Values. Braxton gleefully tells her family in a teaser for the WE tv series, "I have an announcement to make. I'm engaged!" The video also gave us a glimpse at the reality star's gorgeous and very large engagement ring.

Braxton, 50, has been seen wearing the ring for several weeks, which stirred up rumors of an engagement, but that wasn't the first time wedding buzz plagued the duo. There were also rumblings that the couple had married in October 2017, but the "Un-break My Heart" singer's rep denied those claims in ...
<! -- ////////////////////////////// textads ////////////////////////////// -->
Latest News!


Country (2018-02-20)
Margo Price Shares New Video For 'A Little Pain'

Margo Price has shared a new video for "A Little Pain", from her critically acclaimed album 'All American Made' (out now on Third Man Records). The kick-ass clip - directed by Mike Dempsey and Joshua Shoemaker - features Price paying her dues at a diner and daydreaming of country stardom, with some (literal) smashing of the patriarchy along the way. 'All American Made' landed on year-end lists everywhere - from FADER, American Songwriter, Cosmo, Noisey, Entertainment Weekly, to Rolling Ston...
Pop / Rock (2018-02-20)
Kaedyn Kashmir 'The Sweetest Goodbye' To Debut March 10, 2018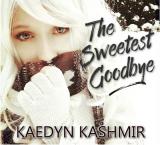 Kaedyn Kashmir "The Sweetest Goodbye" to Debut March 10 from Spitfire Music and produced by multi-platinum producer Warren Huart (Aerosmith, The Fray, James Blunt). At the age of 17, this is Kaedyn's third album together with Warren and also working with multi-Grammy winning Adam Ayan (Paul McCartney, Carrie Underwood, Katy Perry). Kaedyn has been featured on ABC Television and The Disney Channel, as well as various other television, news, radio, and media. Her first album "Sliding Doors" charte...
MP3 and More (2018-02-20)
Voice Guru, Announces The Release Of Voxercise, A Voice-Training Mobile App That's Actually Helpful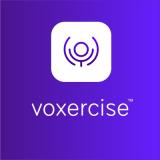 Voice Guru, LLC, a company specializing in vocal training for both aspiring and professional singers, has launched an innovative mobile app which will allow users to engage in an extensive array of exercises to help improve their singing tone, range, note accuracy, and even pitch accuracy. The app, Voxercise, is available in the App Store and Google Play. Voxercise is the brainchild of Sara Leib, professional singer, educator, and founder and CEO of Voice Guru, LLC. She had been searching i...
Classical (2018-02-20)
Classical Note Philharmonic Brings Classical Music Back On February 21, 2018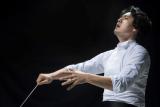 The Classical Note Philharmonic will perform romantic serenades of Tchaikovsky, Dvořák and an original composition by their music director and conductor David Jeong at Bruno Walter Auditorium at Lincoln Center on Wednesday, Feb. 21, 2018, at 7:30 p.m. Tickets ($30/person) are available at the door. "We invite you to join us on Feb. 21 to witness a sensational debut performance by a passionate orchestra filled with musicians united to save classical music. We welcome all supporters and mus...
Oldies (2018-02-20)
Pete Townshend - 'Who Came First'

Who Came First is the debut solo record by Pete Townshend, first released in 1972. The album collected together tracks from Pete's private pressings of his tributes to Meher Baba, Happy Birthday and I Am, as well as demos from the unrealized concept album Lifehouse, part of which became The Who's classic Who's Next album. To celebrate the 45th Anniversary, the album will be released as a 2 CD expanded version, featuring eight previously unreleased tracks, new edits, alternative versions and...
Tour Dates (2018-02-20)
Blues Rock Singer/Songwriter Albert Cummings Lines Up Dates For March Tour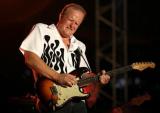 Having kicked off 2018 on the West Coast with live performances in California then heading East rockin' Massachusetts, New York, and Connecticut - Blues Rock and Americana Guitarist/Singer/Songwriter Albert Cummings is getting ready for more tour dates this March! Following the release of his latest CD/DVD/Blu-Ray collection "Albert Cummings Live at the '62 Center" in December, outlets like Rock and Blues Muse noted "His muscular guitar work is simply outstanding." continuing "He's a great ...
RnB (2018-02-20)
Rapper Bryce The Third Releases LP Album 'Internal Revenue'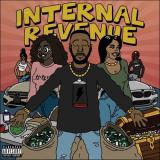 The rapper and producer of hip hop known as Bryce the Third has released his new full-length album, "Internal Revenue." It contains 14 tracks for an approximate total listening time of 45 minutes. It has been proudly published as an independent release without the involvement of the corporate music industry. Clever, relevant, and bringing more rat-a-tat than the Fourth of July, "Internal Revenue" by Bryce the Third demands hip hop fans sit up and take notice of this surprise MC out of MI. B...
The Latest Charts


Ad


Hot Songs Around The World


Hot Songs From The Past


This day (24/2) in #1 UK Singles
This day (24/2) in #1 US Singles
Add a chart