Top News!

Charts / Awards (2018-01-23)
90th Academy Awards - Oscars 2018: The Complete List Of Nominees
The 2018 Oscar nominations are in and "The Shape of Water" led the way with a whopping 13 nods, followed by the epic war film "Dunkirk" with eight.
The Shape of Water is this year's most-nominated film with 13 nods, easily surpassing Three Billboards Outside Ebbing, Missouri which cleaned up at the recent Golden Globes
Indie darlings Get Out and Lady Bird did very well, earning directors Jordan Peele and Greta Gerwig Best Picture and Best Director noms for their directorial debuts
Gerwig became the fifth woman ever to be nominated for direction, the first since Kathryn Bigelow (The Hurt Locker) eight years ago.
The 90th Academy Awards will air live on ABC ceremony hosted by Jimmy Kimmel on Sunday, March 4.

Nominees ...
<! -- ////////////////////////////// textads ////////////////////////////// -->
Latest News!


Charts / Awards (2018-01-17)
Kendrick Lamar, Sam Smith & U2 Added To The Lineup For The 60th Annual Grammy Awards


The Recording Academy has expanded its lineup for the 60th Annual GRAMMY Awards with seven-time GRAMMY winner and current nominee Kendrick Lamar; four-time GRAMMY winner Sam Smith; and a special performance by 22-time GRAMMY winners U2. In addition, in what is sure to become a memorable GRAMMY Moment, previous GRAMMY nominee Miley Cyrus will take the stage with five-time GRAMMY winner Elton John to perform one of John's classic hits just two days ahead of "Elton John: I'm Still Standing—A GRA...
Music Industry (2018-01-18)
UMPG Launches Pilot Program With Auddly To Streamline Song Data Delivery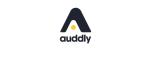 Revolutionary Song Data Hub Aims to Improve Metadata Tracking for the Music Industry STOCKHOLM and SANTA MONICA - January 18, 2018 - Auddly, the song data hub, today announced that Universal Music Publishing Group (UMPG), has launched a pilot program to streamline song data management and provide songwriters with a digitaltoolbox for music creation. Auddly provides a platform for creative teams to track their artists' full songwriting process in order to secure and expedite accurate song ...
Tour Dates (2018-01-18)
The Decemberists Announce New Album 'I'll Be Your Girl'

The Decemberists explore a new sound with a new producer on their inspired eighth studio album I'll Be Your Girl, which will be released March 16 on Capitol Records. The acclaimed Portland, Oregon-based band worked with producer John Congleton (St. Vincent, Lana del Rey) and embraced influences such as Roxy Music and New Order to spark a new creative path, as can be heard on the synth-driven lead single "Severed," which is available today to stream or download. I'll Be Your Girl will be rel...
Rock (2018-01-18)
Cyndi Lauper, Michael McDonald, John Oates To Headline 11th Edition Of Family Gras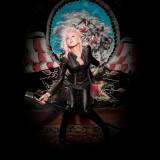 Grammy award winners Cyndi Lauper, Michael McDonald and Rock and Roll Hall of Fame inductee John Oates will perform at this year's annual Family Gras concert celebration presented by the Jefferson Convention & Visitors Bureau. The curtain will rise on the 11th edition of Family Gras on Friday, February 2nd at 5:30 p.m.and continues Saturday, February 3rd. Because February 4 is Super Bowl Sunday, Family Gras organizers have limited this year's concert festival to two days rather than the usu...
MP3 and More (2018-01-18)
Arjen Lucassen Brings His Ayreon Universe Project To Life With Help From DPA Microphones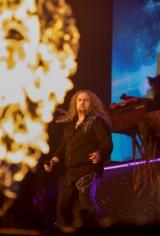 'Flawless and amazing' - that is how Front of House engineer Niels Jensen described DPA's d:facto™ Vocal Microphone after he deployed 18 of them to amplify the singers in a unique stage show entitled Ayreon Universe, which was performed over three nights at the 013 venue in Tilburg, Holland. "I absolutely love these microphones," Jensen says. "Even with so many singers in such close proximity to each other I had no issues at all with bleed. The phasing was out of this world and the sound ...
Reviews (2018-01-18)
Ranzel X Kendrick - 'What A Pretty Day'

Ranzel X Kendrick evokes the tunes of natural and free-flowing pop-folk with his newly released song 'What a Pretty Day'. The song wrapped in an artistic craftsmanship presents its audience the adventurous ride into a world of positivity and beauty. The recording style of the song is pretty raw with a special vintage touch embedded into it. The melodious tuning of the song makes its listener's feel as if the song is performed right in front of him. With a beautifully synchronized female voi...
Movies (2018-01-18)
New York Film Academy Women Rise At Sundance

We are constantly reminded that it is not easy for women to rise to the top in Hollywood, yet the Sundance 2018 buzz generated by certain documentary films tells another side of the story. SDSU's just-released 2017 Celluloid Ceiling Report shows "by genre, the largest percentage of women, relative to men, worked in documentaries (30%)" -- nearly twice the rate as the wider film industry (18%). Experts at the New York Film Academy (NYFA) are working to spread awareness that this moment presents g...
Pop / Rock (2018-01-18)
The House Of Songs Welcomes Egyptian Rock Star And "Voice Of Egyptian Revolution" To US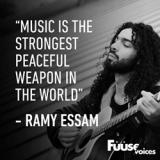 The House of Songs has announced that it will welcome Egyptian rock star, Ramy Essam, as part of its January 2018 showcase at Northwest Arkansas outpost, The House of Songs Ozarks. Essam will perform at Crystal Bridges Museum of American Art and at the University of Arkansas' Faulkner Center on January 18th and January 22nd, prior to traveling to New York to observe the anniversary of the resignation of Egyptian ruler Hosni Mubarak. Ramy Essam is known as "The voice of the 2011 Egyptian rev...
The Latest Charts


Ad


Hot Songs Around The World


Hot Songs From The Past


This day (23/1) in #1 UK Singles
This day (23/1) in #1 US Singles
Add a chart